Yasha: Legends of the Demon Blade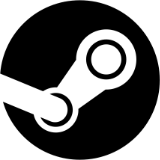 An action-packed, Japanese period drama style roguelike. Play as an immortal kunoichi Shigure, weilding various demon swords with unique characteristics to fight all kinds of demons and uncover the truth behind a horrendous crime in one adventure after another.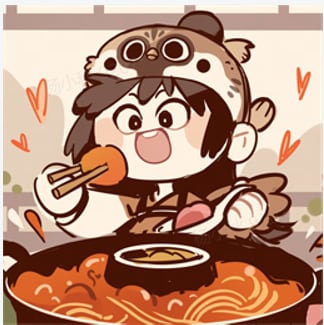 爆炒江湖
This is a casual restaurant management idle game.
Effortless! Only one-minute a day to perfect your own restaurant.
Collection! Dozens of waifu chefs for you to choose.
Dominance! Deal with difficult customers in your own way.
No PvP! Stop worrying about getting smurfed.
Masterchef! Michelin stars is just a piece of cake.
Customer Service (foodgodgame@gmail.com)



The new version is under construction.
Mr. Catt
Mr. Catt's starry journey begins! Follow the footsteps of Mr. Catt and solve every star puzzles with wisdom and magic! Get helps from friends of Mr. Catt and journey the fantasy universe, make a wish!
Features
Mr. Catt is a brand new Match-3 puzzle game!
Clear all the stars on board to solve the puzzle.
Gain power-ups such as Meteor and Thunder by jumbo clear more than 3.
300+ stages to challenge!
Make a wish, join the fantasy, find the White, solve the puzzle!
Game Type: Match-3 Puzzle Advanture



Zombie Hazard

Shoot tons of bloody cute zombies and defend your home!
Tons of zombies are coming… Can you protect your home and survive…?
Tap to shoot, swipe to strafe.
Choose from various weapons to shoot incoming zombies.
Get coins and upgrade weapons.
Normal mode and unlimited challenge mode.
FEATURES
Free to play, easy and fun
Intense battle and strategic gameplay
Bloody cute zombies included
Achievements and unlocks
Language: English, Japanese, Traditional Chinese
TIPS
Unlock new weapons in normal mode.
Attack zombies' weak points for massive damage.
Upgrade weapons with coins.
Select the appropriate weapon to fight against zombies.
Complete achievements to earn rewards.
Game Type: Tower Defense & Shooting



Lazy Linkr

LazyLinkr is a casual and fun brain puzzle game full of animals. The rule of LazyLinkr is very easy to understand. Players have to find the matching animals on the screen and connect them to clear the board as soon as possible. Let's have a great time with all these funny and cute animals.
Two kinds of game modes:
Time mode – Complete all kinds of scenarios with different challenges in 100 seconds.
Classic mode – Scan at least three entire boards with no empty spaces in limited time.
Features
Players can play at anywhere and anytime.
Fast matching to start FeverMode, the scores will be doubled!
Three kinds of useful tools for players to get high scores.
Quest and Achievement system with lots of rewards
More than 60 kinds of animals available.
Game Type: Matching